Review Saint 116th Edition is Out! Get a Free Book in Return for an Honest Review!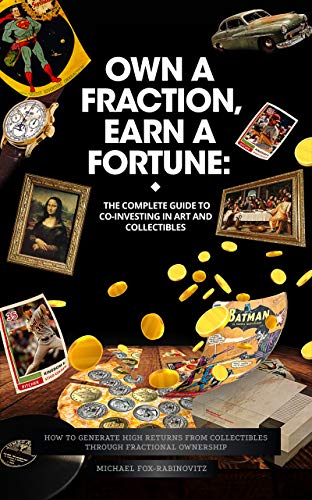 *Own a Fraction, Earn a Fortune – The Complete Guide to Co-investing in Art and Collectibles – How to Generate High Returns from Collectibles Through Fractional Ownership (PDF) by Michael Fox-Rabinovitz. Price is: Free. Genres are: Antique & Collectible Non-Sports Cards Nonfiction of the Day, Sponsor, Discover how fractional ownership platforms can empower you to easily buy and sell shares of collectible items. Rated: 4.4 stars on 23 Reviews. 294 pages. ASIN: B08QB9KRFX. Note: If you like this book, please leave an honest review here. Also, get the Mobi Format Here, and the ePub Format Here, please.
Please Note: Read the Reviewers' Code of Honor Here.