Review Saint 91st Edition is Out! Get a Free Book in Return for an Honest Review!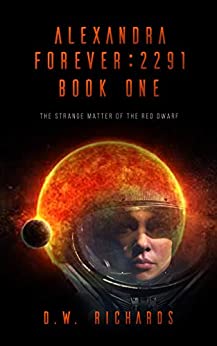 *Alexandra Forever 2291 — Book One- The Strange Matter of the Red Dwarf by D.W. Richards. Price: Free. Genre: Science Fiction Adventure of the Day, Sponsor, Graphic Novel, Alexandra Engages in an Action-Packed Race Against Time to Save the Colonized Space from a strange star system. Rated: 5 stars on 1 Reviews. 201 pages. ASIN: B08DM6XB5S. Also, get the eBook version here. If you like this book, please leave an honest review here.
Please Note: Read the Reviewers' Code of Honor Here.